Hello everyone, and Happy New Year to you all!
I thought it would be nice to move outside my home for a post or two. It seems to be a nice change after all of the Christmas posts...and plus, the inside is a mess right now!
Since we moved into our home 10 years ago we've wanted to create a backyard oasis for our family. Our home is on 2 acres and we have a huge backyard so we knew this would be a very large project. Mr. Country has always wanted a built in pool so we decided to incorporate this into our design plans. I'm sure you know how these things can get out of hand. Our current plan includes a swimming pool with waterfall and pool house, patio off the deck and walkway leading to the driveway with a pergola as the entrance. We are hoping to start the pool in early spring but been having problems with the township. Hopefully they will be resolved soon.
We finished the first phase in November and just love how it came out. I'm so excited to plant a garden here in the spring. This side of the house gets lots of sun so I know that I will be growing plenty of gorgeous perennials.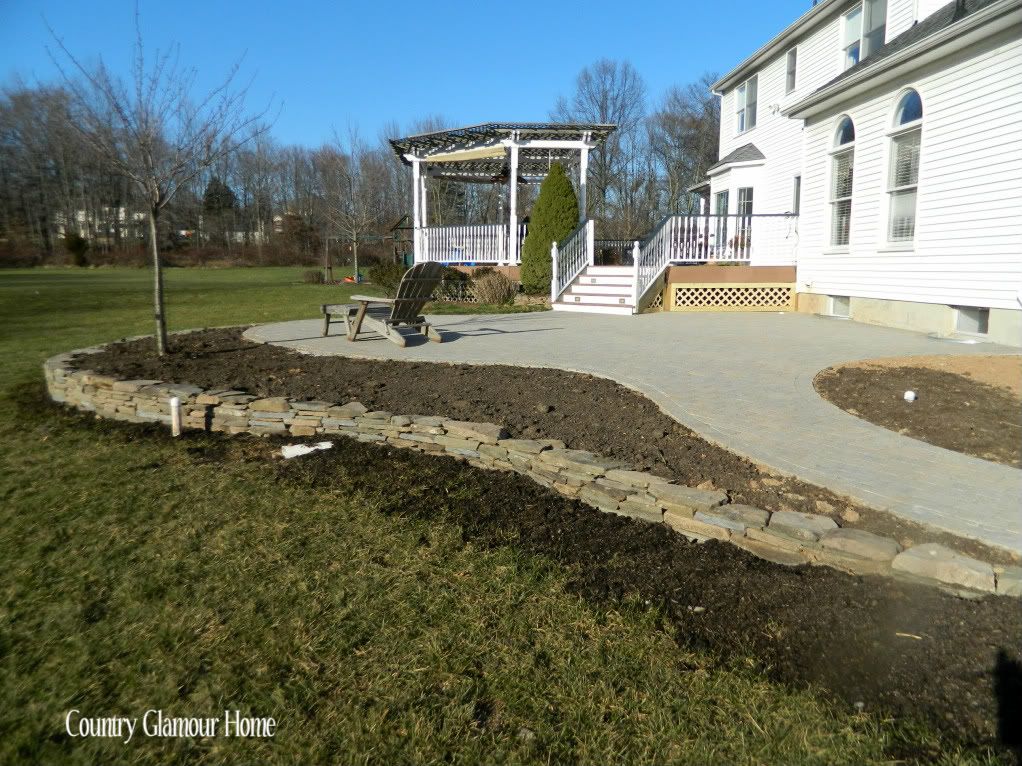 Here is the before picture of where the new patio is. Just uneven grass and mud.
The masons working hard!
This is the walkway that leads to the driveway.
This is the driveway entrance looking into the yard. The pergola, once
completed, will match the one on the deck.
The finished product. Now we just need some nice furniture!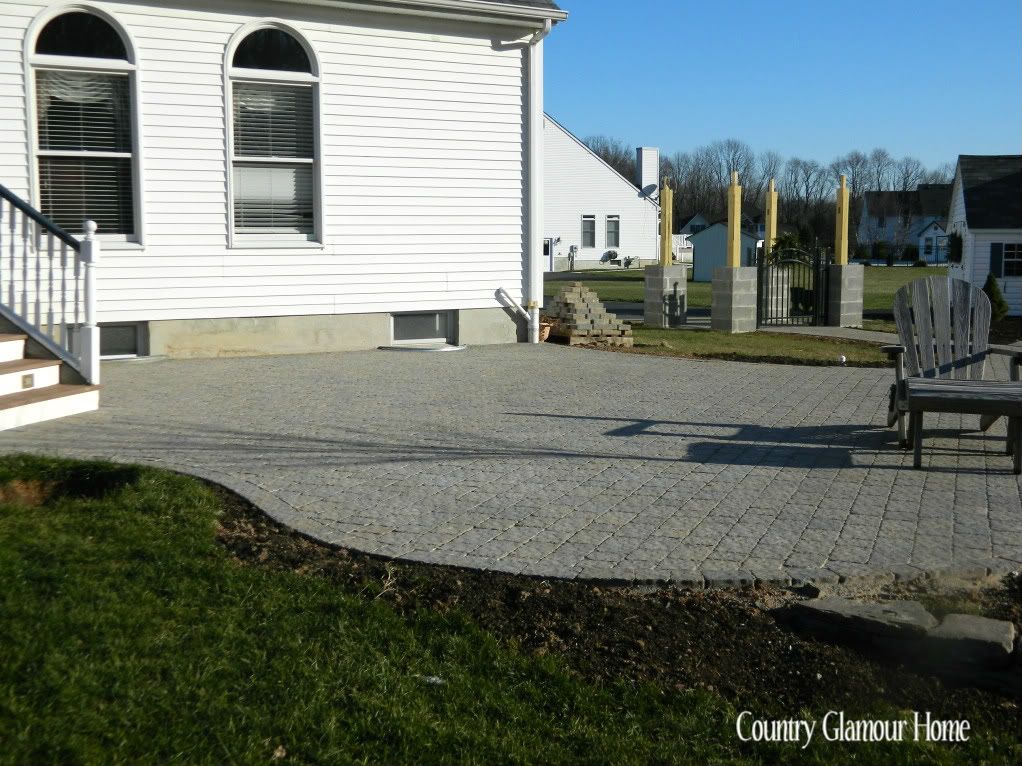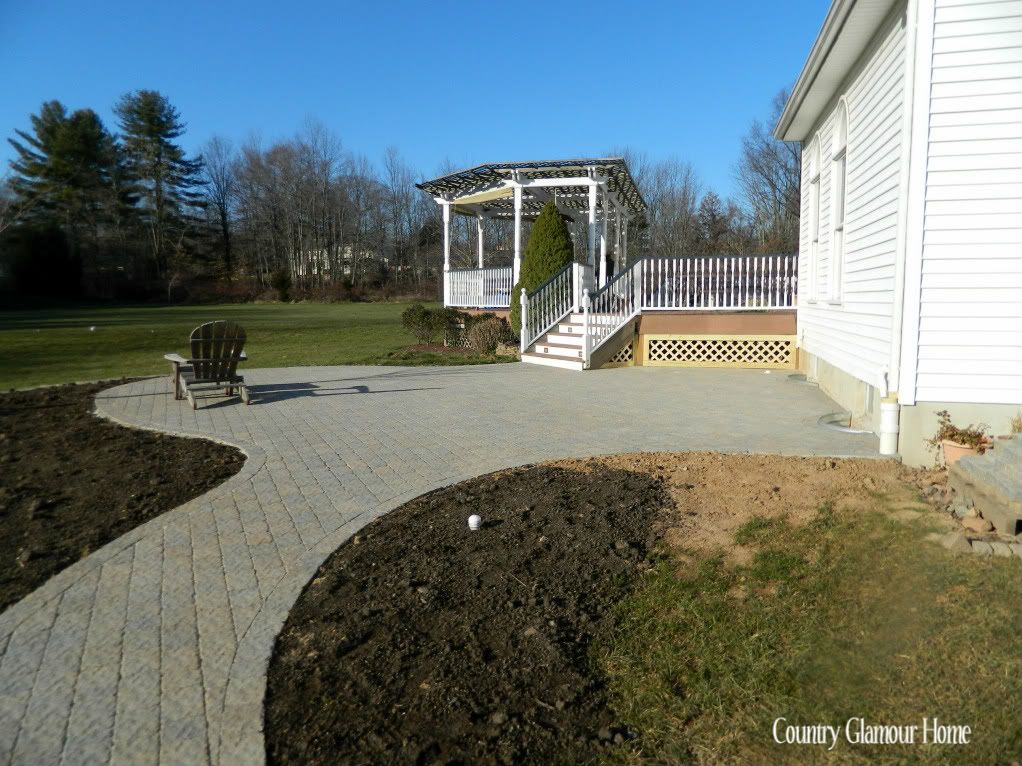 The completed walkway. Mr. Country will stone face the base of the columns and build the pergola. We're hoping for a mild winter so we can get all of this done.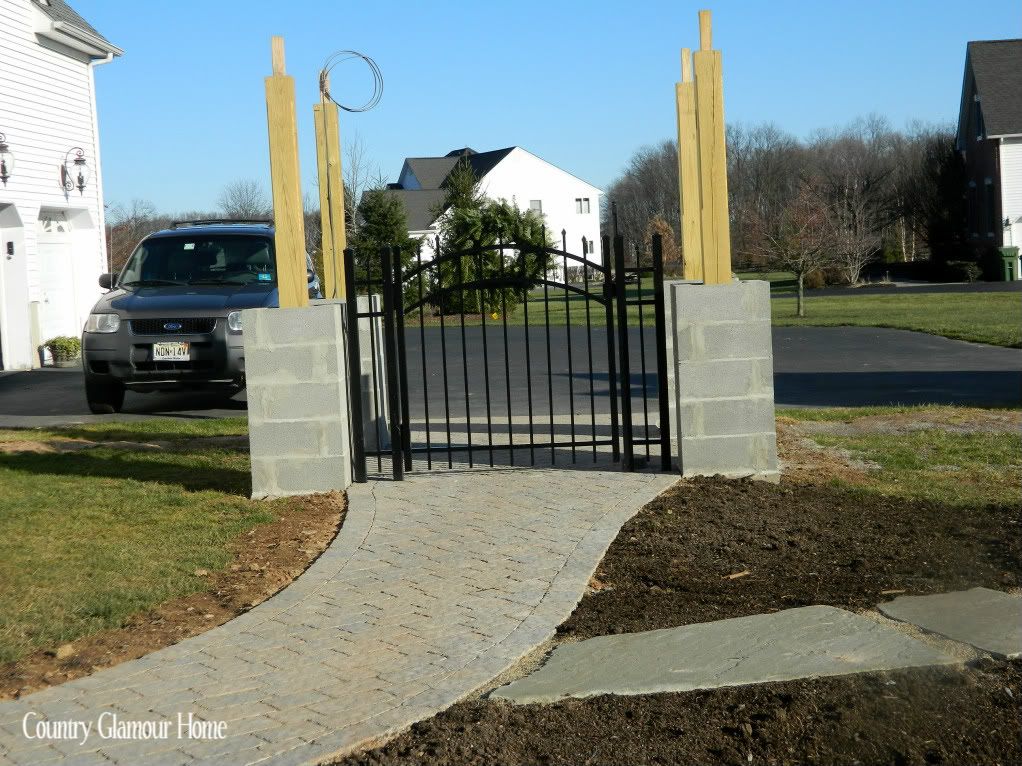 We added stepping stones to the shed. This area would always flood when it
rained so it was raised about one foot. We still need to add dirt and mulch to this area.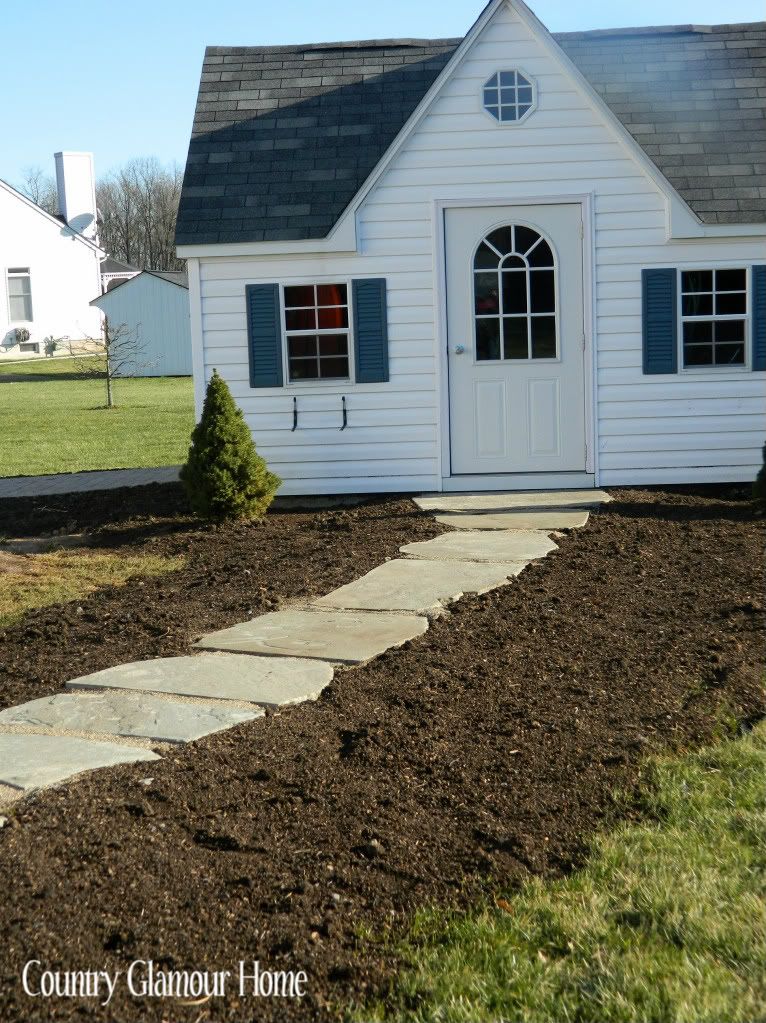 I'll post pictures as we complete more of this project. We are hoping to have the
pool and all of the hardscape done by May. Wish us luck!
I'll be partying with,