Yes, this is my second decorated tree of the season....the master bedroom. I started putting one in here a couple of years ago and honestly, I just love a tree in this room. This tree coordinates with the rooms colors which are red and yellow....the perfect setting for Christmas!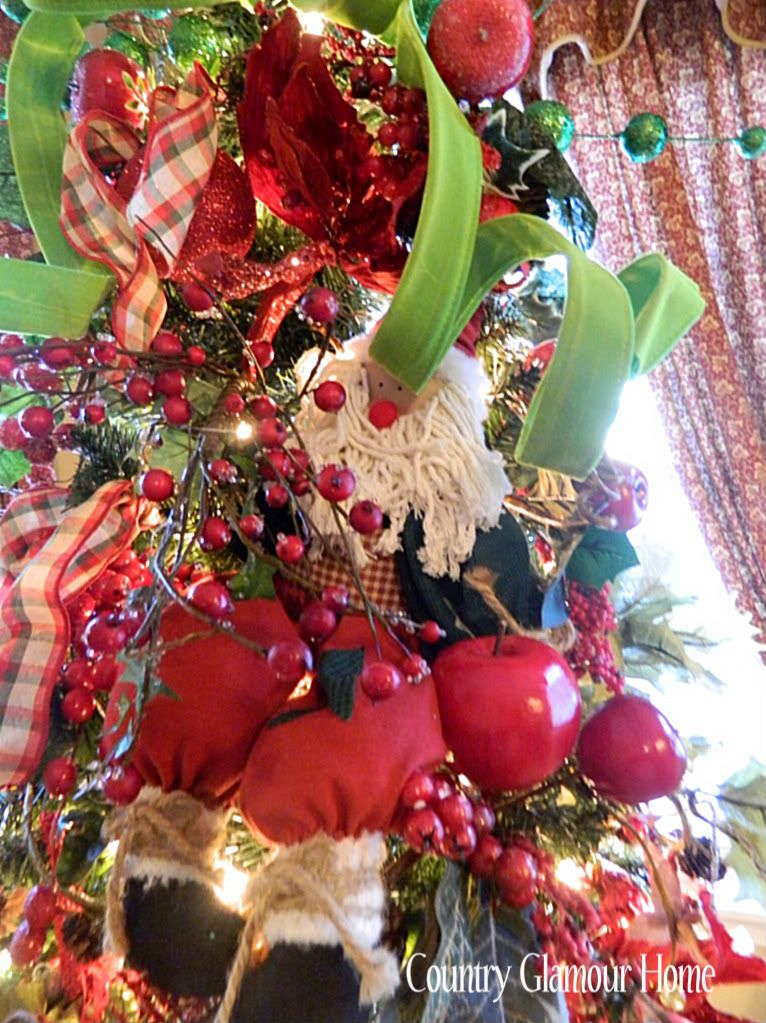 This tree is filled with red berries, poinsettia's, and apples,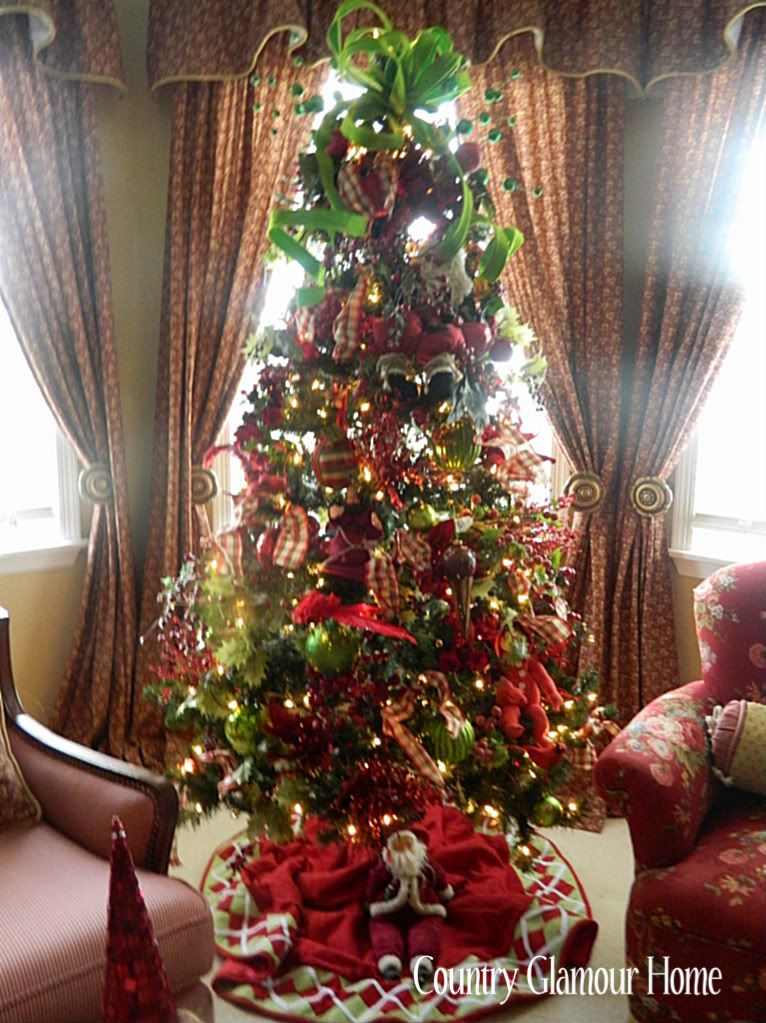 For some reason the pictures that I've been taking at a distance have been coming
out a little blurry and I can't seem to figure out the problem.....SORRY!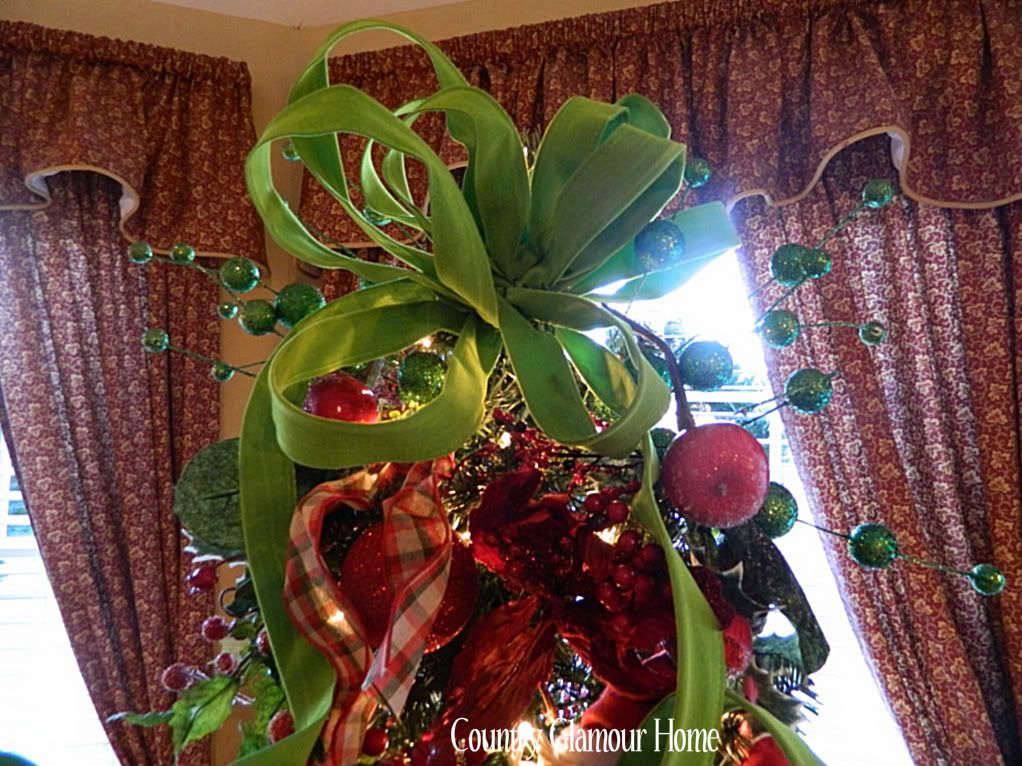 I added some of my Annalee dolls and a few Santa's.
Isn't he just the cutest!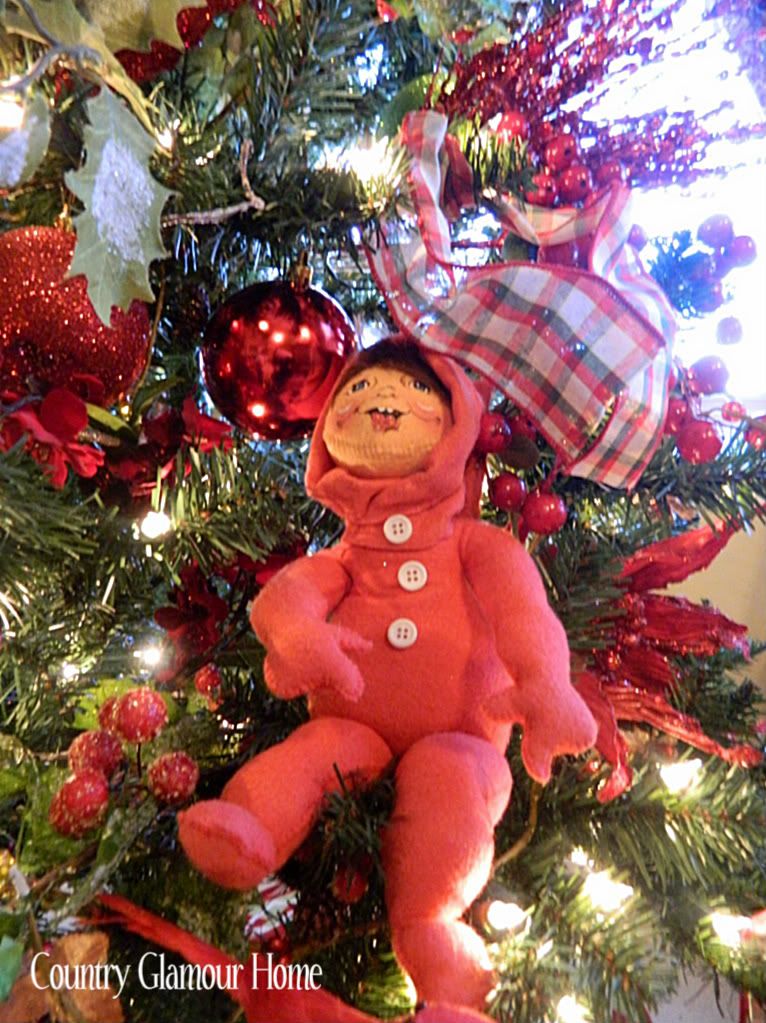 Thanks so much for stopping by. Hope you enjoyed looking at the tree in my master bedroom...
I'll be partying with,