I can't believe that I haven't posted in almost one month. Well, if you want to believe this one, I am actually working. I decided to start substitute teaching this year maybe 2 or 3 days a weeks.....well,
guess what that has turned into? Yes, full time on a temporary basis. I'm filling in for a teacher's aid that fell and got hurt. I'm actually enjoying it but it's a bit much for this time of the year....so needless to say I'm somewhat stressed out. You know, with working all day, kids at night, trying to decorate, shop, etc., etc., etc.
So, I managed to get started on my decorating extravaganza. I'm keeping it simple this year since I really don't have the time to over indulge.
My living room tree is complete.....I went with a more neutral theme in trying to coordinate with the colors in the room.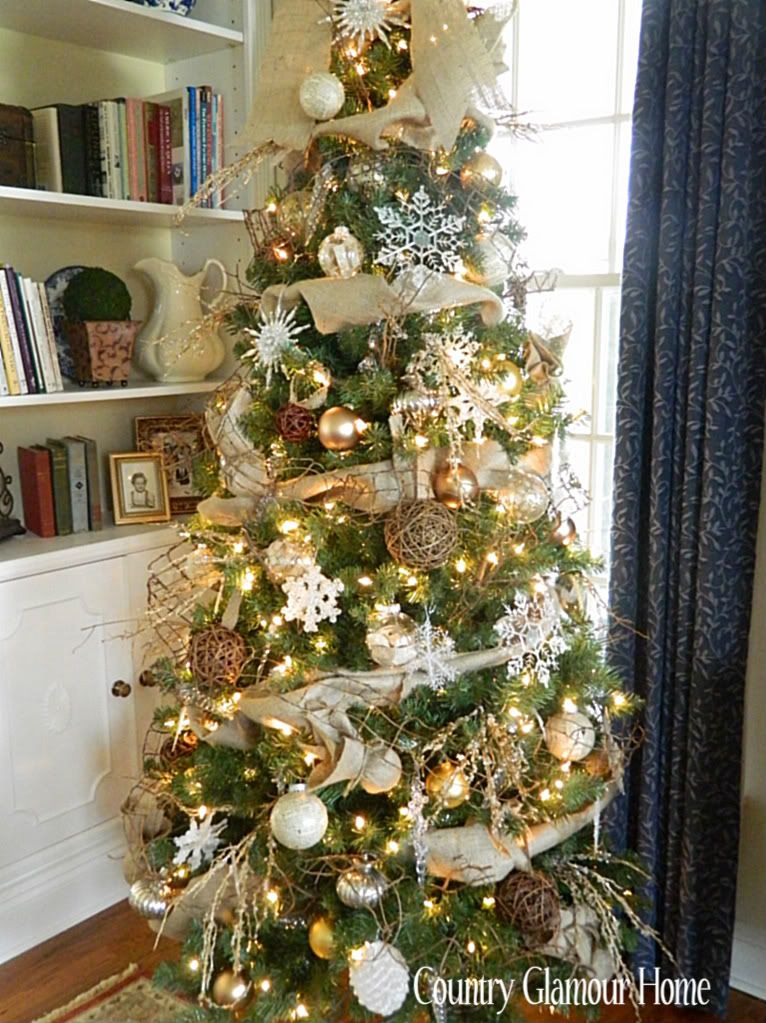 I used a lot of burlap, grapevine balls and snowflakes that I had and just hunted for ornaments that would work with this theme. The dollar tree is always my best friend! Honestly, I have enough ornaments to decorate about 7 trees with different themes, yes, you heard correctly. I've had 5 trees decorated in one year at one point.....crazy lady!
I mod podged old book pages onto balls that I didn't really like anymore....love the look with this tree.