I was in charge of treat bags for my son Matthew's
Halloween
class party
this year. So I headed off to the Dollar Tree, the best place to get trinkets
and stuff to fill the bags.The question was, what type of bag was I going to use.
They sell those decorative seasonal bags that are always cute
but I wanted something different.
I remember seeing this design while browsing
The Graphics Fairy
website so instead of decorative bags I went off in search of brown paper
lunch bags and at 50 for $1.00, who can go wrong. After I purchased my
bags and trinkets I took a ride to Michael's where I bought 3 rolls of
thin
Halloween
ribbon for $5.00, which I used to tie the bags closed.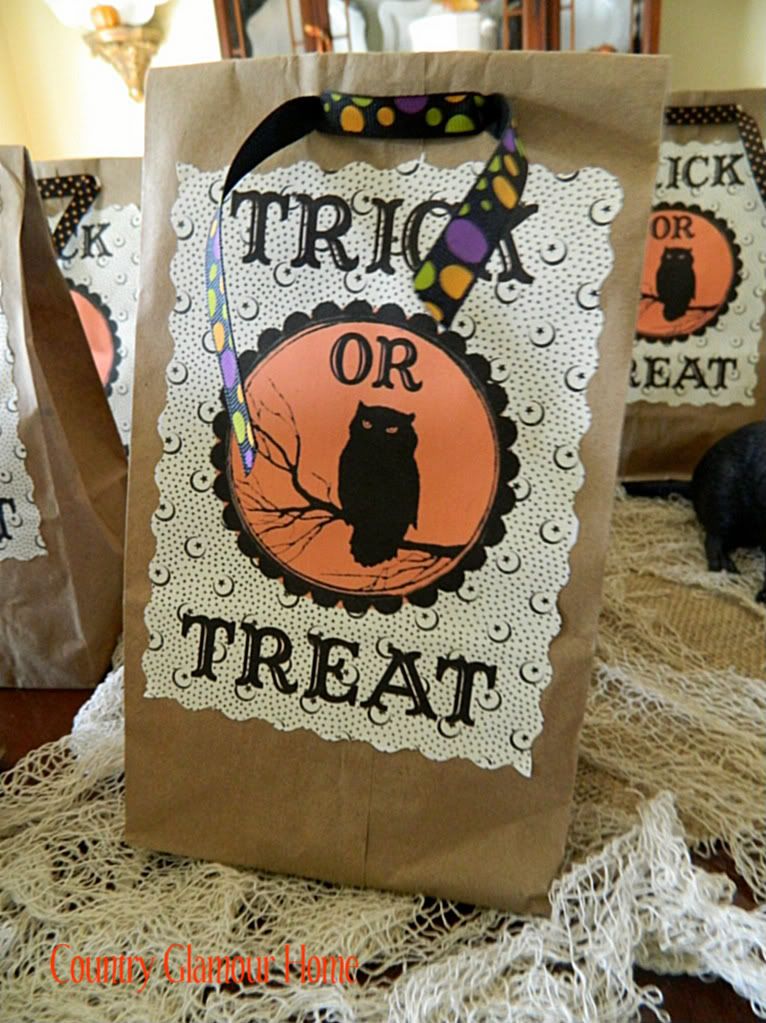 I used white Avery shipping labels to print the image onto, which I already had.
Than I cut the edges with decorative scissors to add a little style, peeled the back
off and stuck it to the brown paper lunch bags.
And like magic.....
instant treat bags!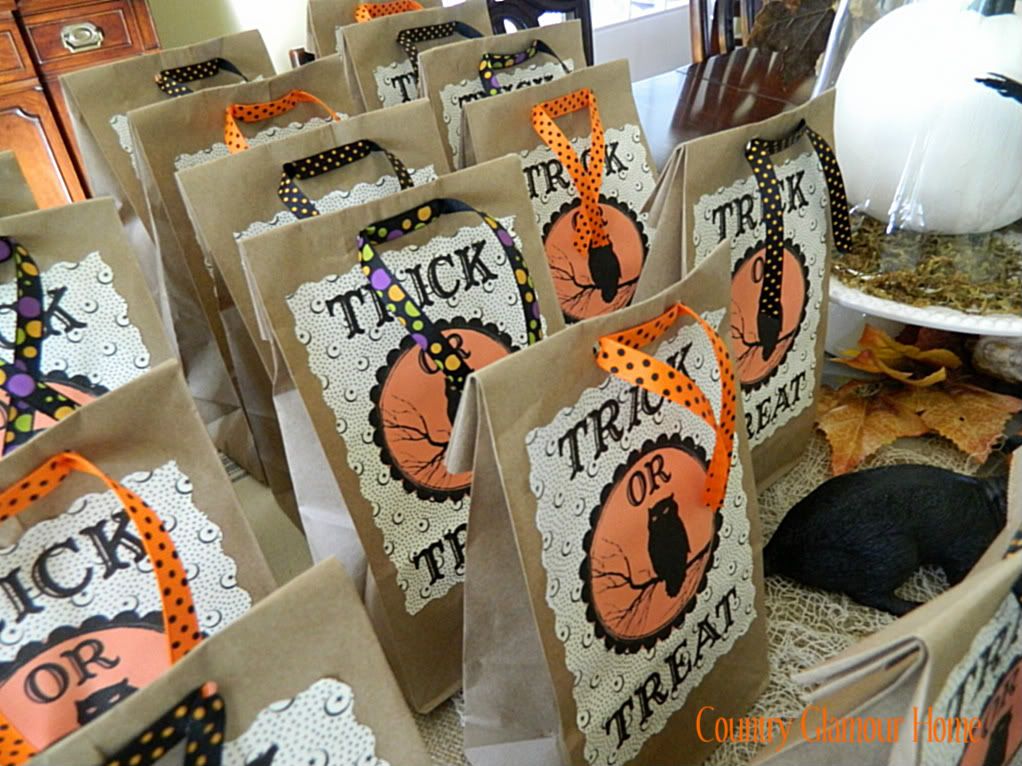 To close the bags I folded the top over and used a hole punch to make
two holes where I threaded through the decorative ribbon. I thought that would
give it a little extra bling.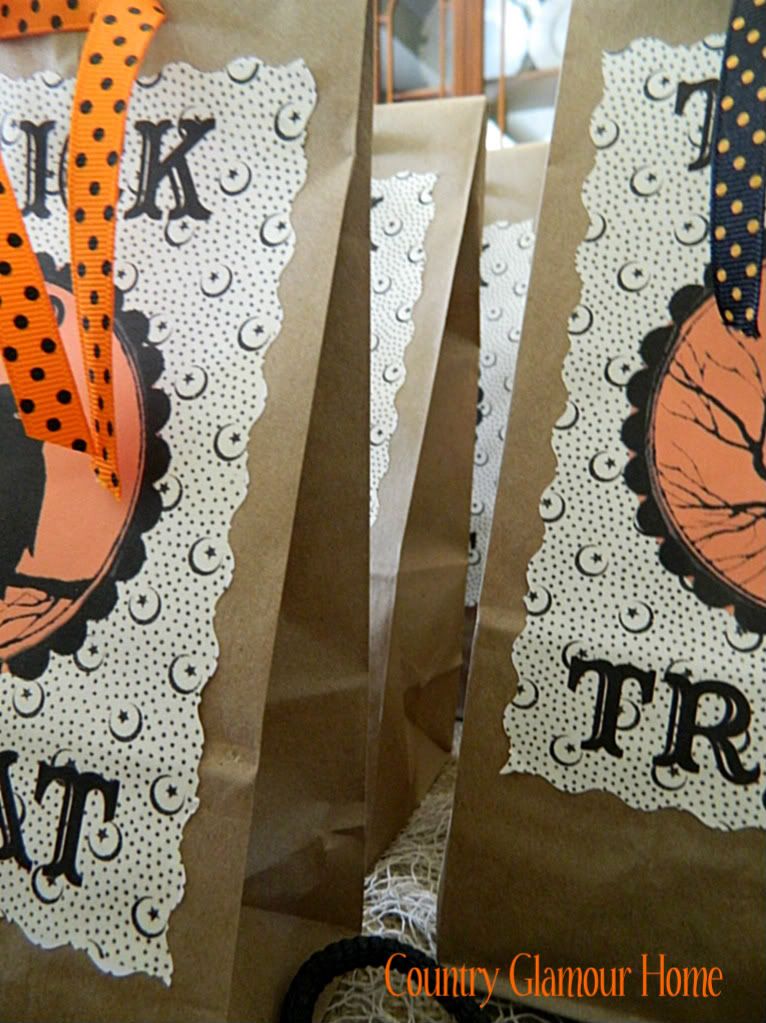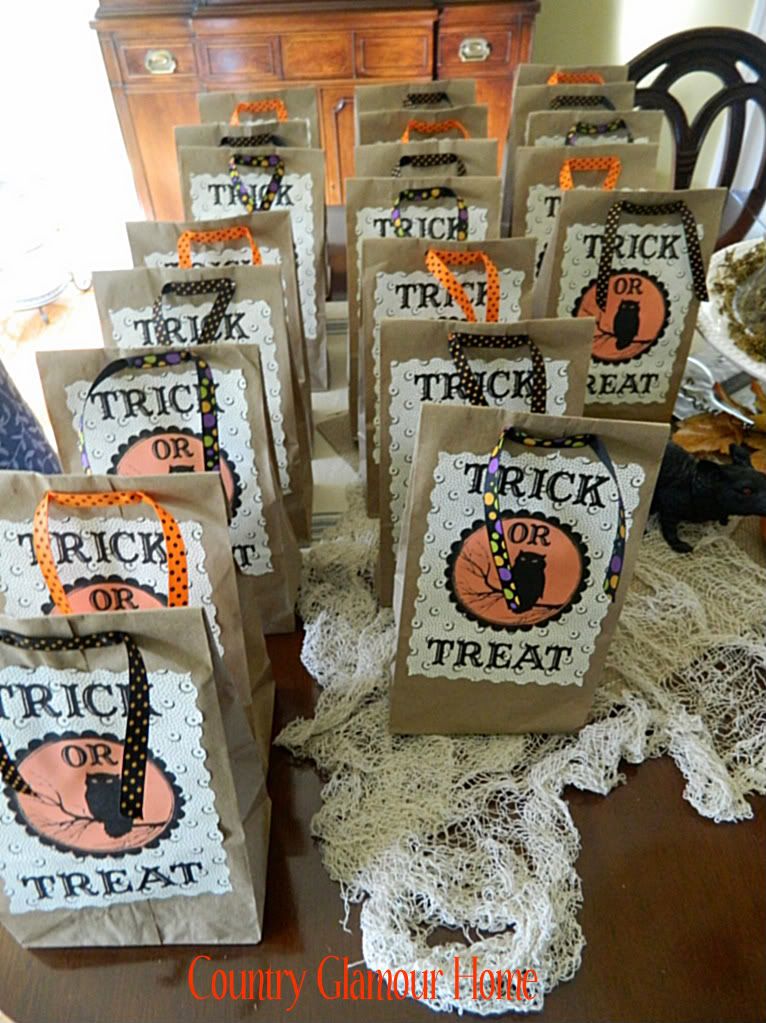 Even
Mr. Rat
likes the idea!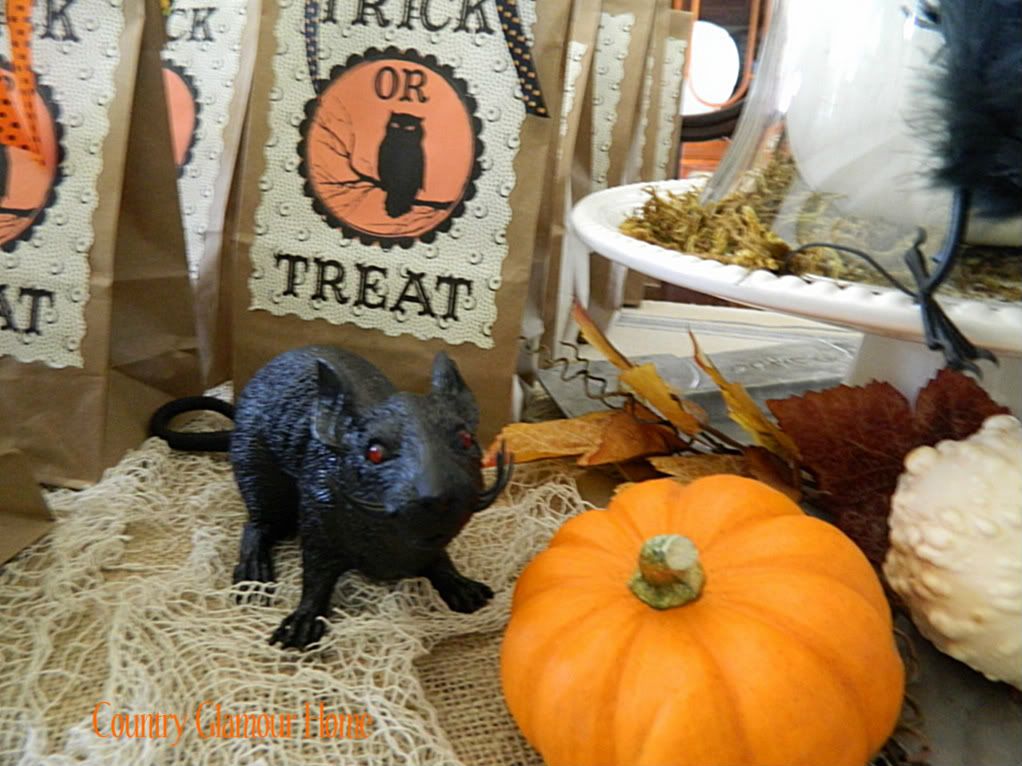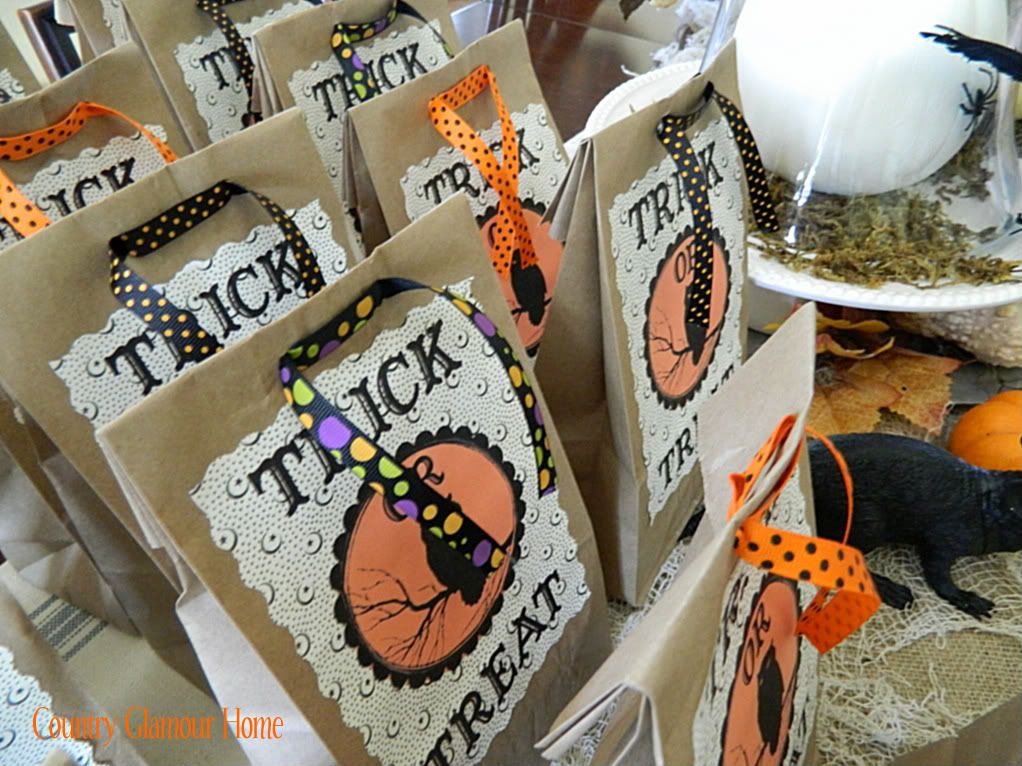 I hope the kiddies like them to! Thanks so much for stopping by, I'll be partying with........