While browsing the blogging world I came across another fun party to join. Suzanne from
Privet and Holly
is having a collections party. At first I wondered if I actually had a collection of something since my things are not all in the same place but after I really looked around I realized that, yes, I have many collections. So here we go.......
Books, I have tons of
decorating books
that I've been
collecting for years and still love them all.
"They" say that more than 3 is a
collection
so I guess that makes me a
collector
of more things than I thought!
Than there's the
blue transferware
that I can't seem to get enough of.
It's all over my house....every room has sample of my
collection
or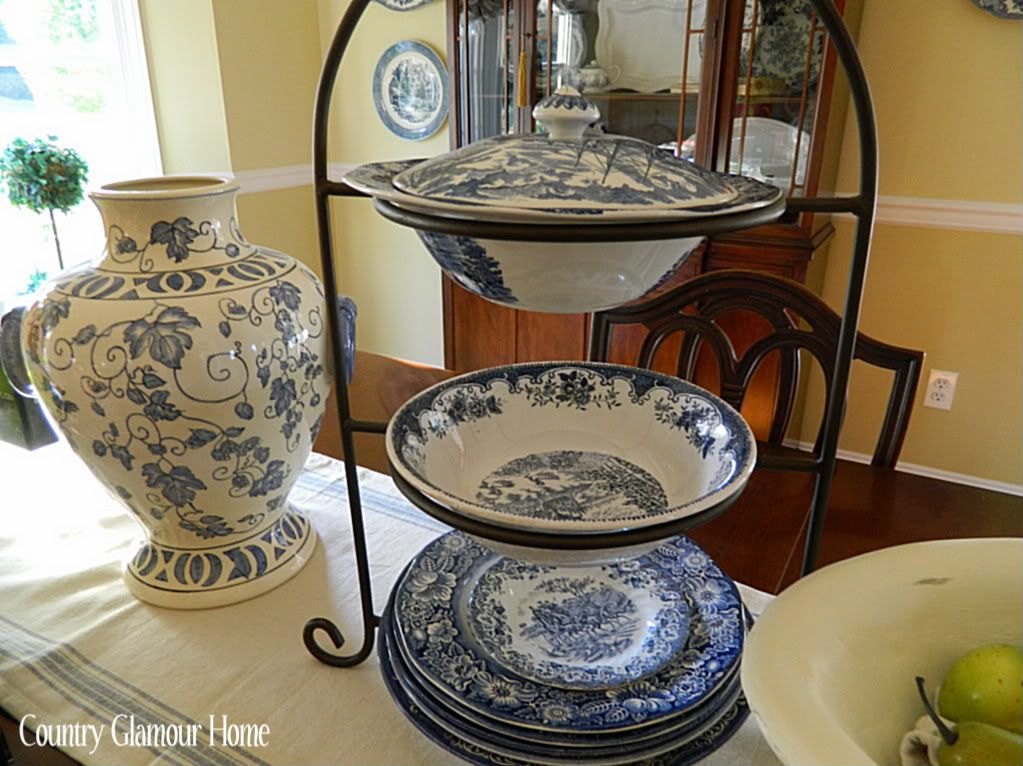 I can't even tell you which one is my
favorite
because I have so many that I love!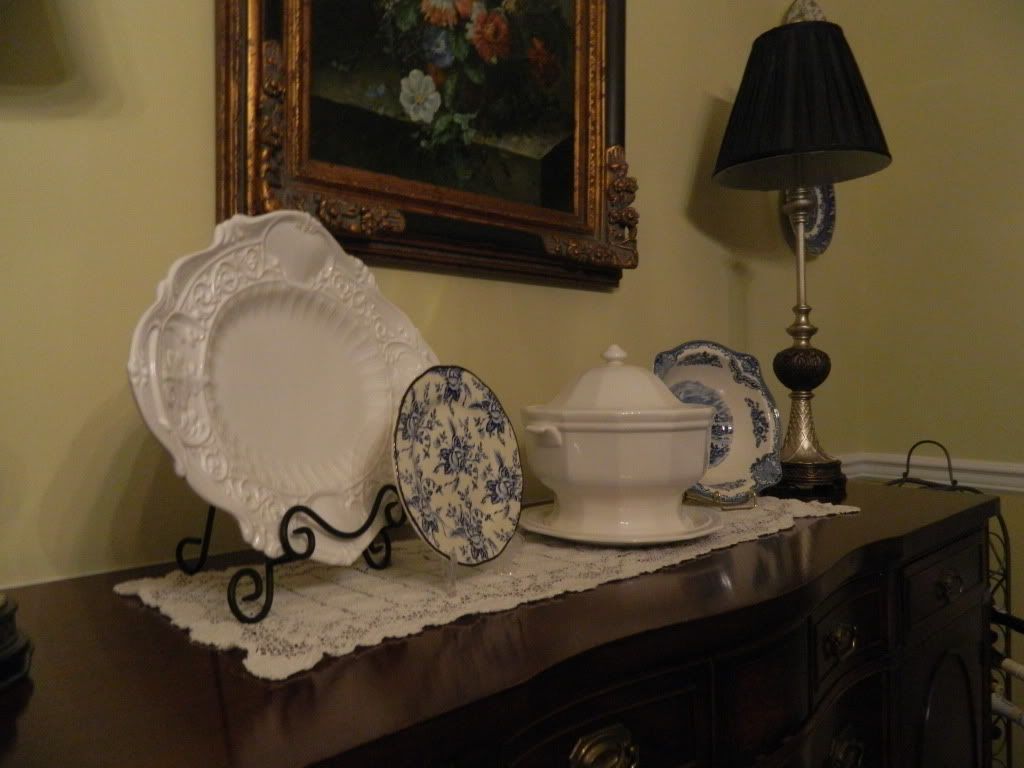 Thanks so much for stopping by, I'll be linking up with,