The Finished Product
Well, it's been awhile since I've been on here. Don't know why, just busy I guess. I went back to work full time so that doesn't leave me much time to play. Between working, an ADHD kid, taking care of a big house, well, sometimes I feel like I'm going to go Loony Tunes. I was also somewhat intimidated by everyone's amazing decorating talent and photography that I guess I was feeling, well, intimidated. So guess what, I decided that it just doesn't matter. I'm not the best photographer or writer for that matter so I'm just going to be me and let it!!
So lets see what happened to that dining room we started to remodel last March. You're not going to believe this one....yes, it's finally finished....
......and the furniture is in.
Now, please understand that this room was NOT done on one of my thrifty budgets, so therefore I will have to keep this furniture for the rest of my life :))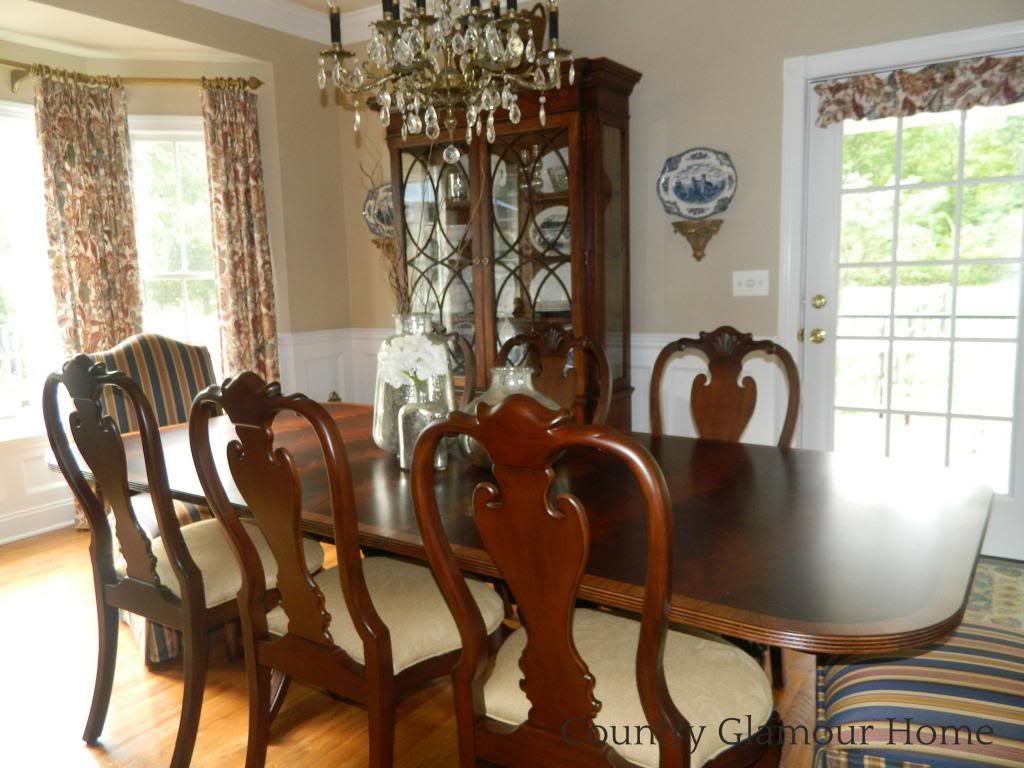 The furniture was purchased from Ethan Allen and the........
........mercury glass is courtesy of Pottery Barn.
We kept the old buffet and server since they matched the mahogany of the new furniture and quite honestly, I couldn't afford to replace those pieces and I love my buffet!
The buffet lamps I had and the mirror is an Uttermost, but I shopped around and did get a good deal on this one.
So here we have it. All done for now!
You can click here to see what this room used to look like.
Thanks so much for stopping by. It's really great to be posting again and I hope I can keep up with all of you amazingly talented bloggers.